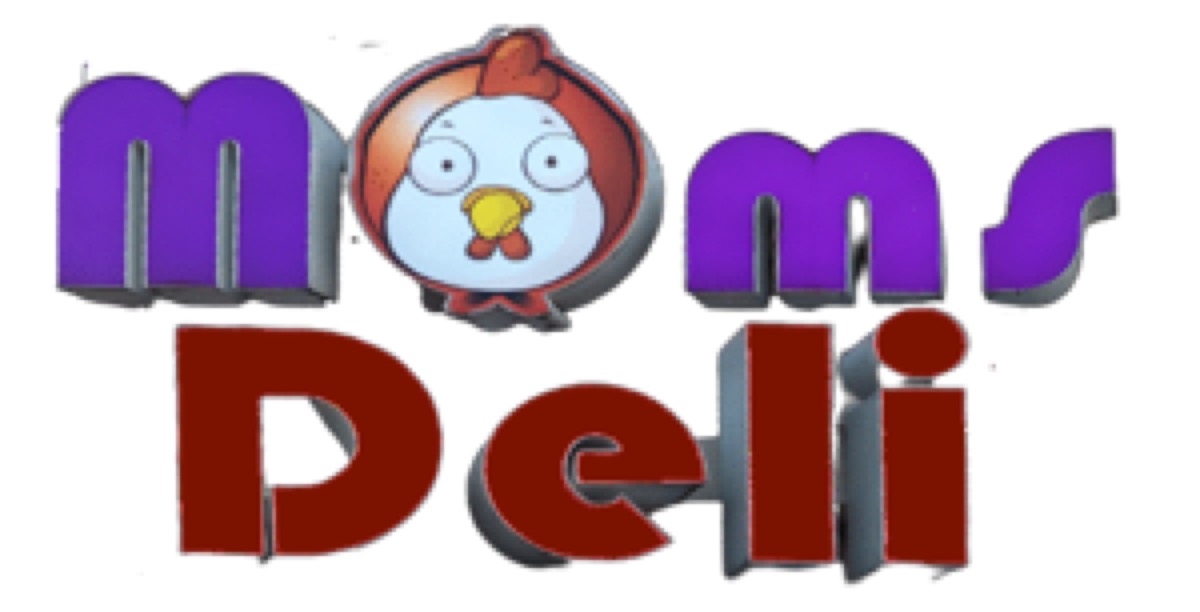 Mom's Deli – A Cut Above the Rest
Do you want to see a quick return on your investment with a fun, fast-causal Southern-style restaurant and deli?
Mom's Deli is pioneering a lane of our own in the restaurant franchise marketplace with our unique menu and fresh deli options. Our easy-to-operate business model, high profit margins, and efficient processes and procedures put us a cut above the rest. With expert training and coaching from the Mom's Deli management team, we'll teach you how to make a profit quickly with our mouthwatering menu, no experience required!
Mom's Deli is a Southern-style restaurant and deli that takes pride in providing quality and flavor in every meal. Our seafood, chicken, burgers and Southern flavors are carefully chosen to make sure we're serving the community only the best quality food and freshest ingredients. Our menu has been carefully selected to minimize waste and to allow for the greatest efficiencies. Mom's Deli has a proud tradition of serving great food in a fun and friendly casual atmosphere and a diverse selection to keep customers coming back for more.
Mom's Deli intends to create a nationally branded franchise concept by establishing consistent methods of operation, protected intellectual property and recipes, list of equipment, and policies and procedures that ensure high quality product and customer service, and a strong franchise support structure.
Are you interested in owning a fast-casual restaurant and deli with low start-up costs and high profit margins?
If so, this is the opportunity for you!
A One Stop Shop for Success
Mom's Deli is an innovative restaurant and deli with a specialty in seafood, burgers, and chicken.
With an experienced management team and air-tight operations, Mom's Deli focuses on the most successful combination of service and quality.
Unique Concept
Our expertly crafted menu, commitment to fresh food every day, and restaurant and deli combination storefront makes Mom's Deli a one-of-a-kind operation.
Simple-to-Operate
The Mom's Deli model is operationally simple for this industry and runs smoothly with very few employees and a reasonable workload for an owner operator. Franchisees will benefit greatly from our efficient training systems.
Adaptable Nationally
In today's market, consumers enjoy simple, multi-cultural, fun, trendy, fast casual concepts – Mom's Deli fits the bill and has exciting potential in neighborhoods nationwide.
Successful Operating Prototype
Our base operation in Bessemer, Alabama has become a staple of our community, and we're dedicated to bringing our Southern menu and deli selections to all parts of the United States with an efficient and effective franchising system.
Profitable Business
Mom's Deli has a strong potential ROI for a franchise owner. With reasonable overhead, a low startup cost for a business and applicability in just about any market, the concept is financially sound.
Are You a Good Fit for Mom's Deli?
The most successful franchisees will have some experience working in sales or service industries.
We are seeking franchisees who have the following qualities to join our team:
Incredible Work Ethic, Discipline, and Integrity
Strong Guest Service Skills
Dedication to Southern Chicks Cafe and Daiquiris Culture
Understanding of Business, Schedule, and Time Management
Leadership Mentality

Your Success is Our Success
We provide the knowledge and experience necessary to make each Mom's Deli a profitable business, along with assistance to set up base of operation and establish lucrative locations to sell our products.
Comprehensive Training
An extensive dual-phase initial training program will help set up our franchise partners with all the knowledge they need to run a Mom's Deli.
Operational Support
We will provide ongoing training and support in many areas, including unit operations and maintenance, customer-service techniques, product ordering, suggested pricing guidelines, and administrative procedures.
Marketing Support
Leverage our one-of-a-kind brand. We will coordinate development of advertising materials and strategies, consumer marketing plans, and materials.
Ongoing Business Development Support
We will provide our continued research methods and techniques to enhance unit-level profitability.
Financial Snapshot
Franchise Fee: $39,000
Estimated Minimum Initial Investment: $232,500 (with franchise fee)
Royalty Fee: 6% of Gross Sales
Get Ready to Satisfy your Entrepreneurial Appetite with
Mom's Deli
To get started, please fill out the franchise form or visit our website www.MomsDeliBessemer.com
Details
| | |
| --- | --- |
| Contact Phone: | 978-886-7908 |
| Contact Email: | [email protected] |
| Contact Title: | Franchise Sales |
| Franchise Fee: | $39000 |
| Initial Investment: | $232,500 (with franchise fee) |
| Lead Email: | [email protected] |