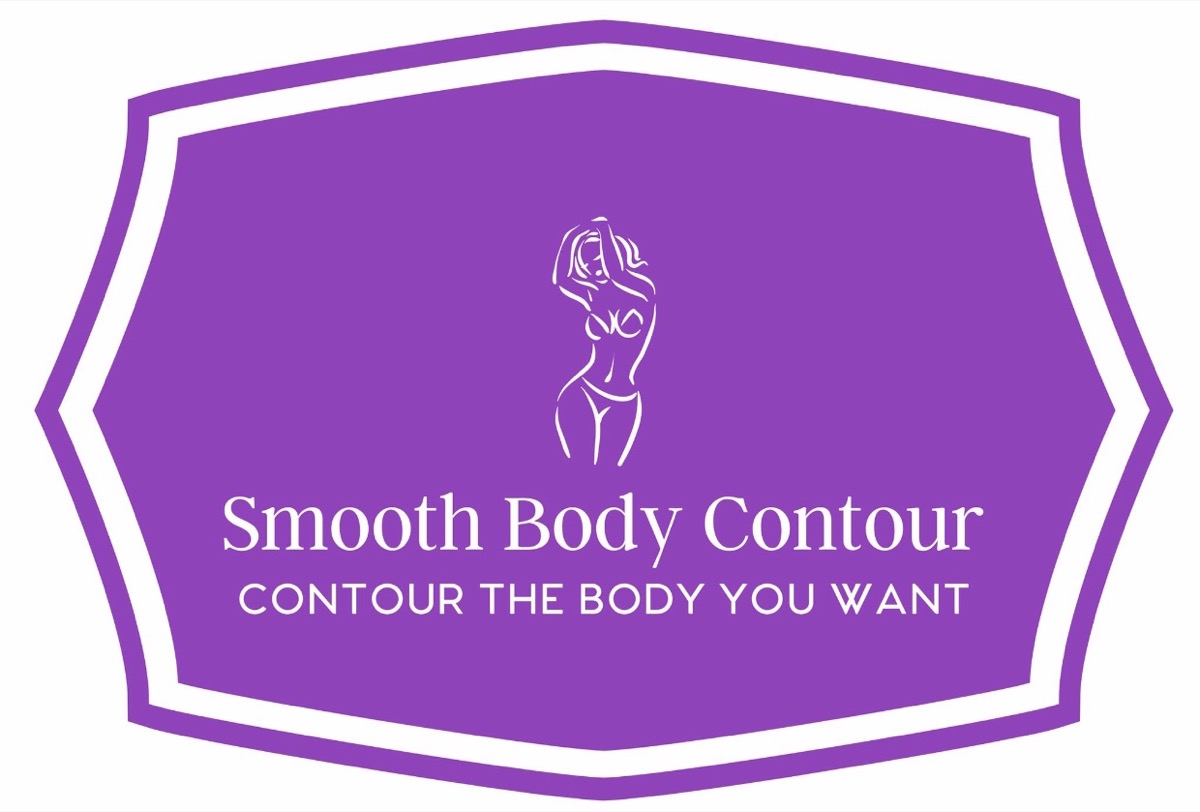 Aesthetic Medical Spa &

Body Contouring Specialists
Smooth Body Contours is an award-winning, non-surgical medical spa that offers a variety of services for those who desire aesthetic body modifications without the risks, pain, and recovery time associated with traditional cosmetic surgery.
Our medical spas are dedicated to complete client satisfaction, with a focus on safety, plant-based products, quick recoveries, non-toxic chemicals, and results that keep our clients coming back for more.
Voted the number one body sculpting spa in central Florida, Smooth Body Contours offers a number of body sculpting services including the Brazilian butt lift with Sculptra® injections, buttocks enhancement with vacuum therapy, noninvasive and minimally invasive liposuction, fat-dissolving injections, and fat freezing. Smooth Body Contours also offers cellulite treatment to improve the tone and texture of the skin. In addition to body sculpting, laser hair removal, lymphatic drainage massage, and saunas that promote weight loss and detoxification are also available. Smooth Body Contours believes everyone deserves to get the look they want and offers highly competitive pricing that makes us stand out from our competition.
Smooth Body Contours offers franchise owners and entrepreneurs everywhere a successful turnkey operation to using professional techniques, products and equipment. In addition to its own line of private label products, Smooth Body Contours has outlined an extensive training program where they provide all of the knowledge necessary to succeed with Smooth Body Contours methods in their local markets.
Are you interested in a new, innovative concept that delivers weight loss and non-surgical body contouring? If so, this is the opportunity for you!
Proven System,

Professional Results
Smooth Body Contours opened in Orlando, Florida in 2018. Since then, founder Lucie Alexandre has implemented professional processes and systems and has grown the business to incredible levels.
Specialty Services
Smooth Body Contours targets a specialty market that allows us to focus on what we does best- delivering beautification services that keep our clients looking and feeling amazing. We pride ourselves on catering to each client's needs and budget, offering custom treatment plans and financing. The relationships we have with our clients and the results they receive are what make our services a cut above the rest.
Experienced Management Team
The true differentiator is the founder of the company, Lucie Alexandre. She has the perfect background to build a franchise powerhouse and has the operational experience to apply her valuable wisdom to each franchisee.
We Know What We're Doing
The Smooth Body Contours model is operationally simple and can be replicated in several markets globally. The flagship prototype location is being run efficiently with high levels of service, systematic processes, repeat customers, and professional and friendly staff.
Simple to Operate
Smooth Body Contours is a simple operation that can be plugged into almost any retail center with qualifying demographics and ample foot traffic. The business model is designed to be simple in order to remove operational complexities and shorten the ramp up time for someone to generate cash flow and profitability in their franchise.
Strong Potential ROI
Smooth Body Contours has an extremely impressive potential ROI for a franchise owner. With a typical startup cost for a business and applicability in most markets, the concept is financially sound.
Are You a Good Fit for

Smooth Body Contours?
We are seeking franchisees who have the following qualities to join our team:
Incredible Work Ethic, Discipline, and Integrity
Efficient Employee Management
Strong Guest Service Skills
Meet Financial Requirements
Leadership Mentality
Sales professionals with experience in the beauty industry encouraged, but not required.
Your Success is

Our Success
COMPREHENSIVE TRAINING
An extensive dual-phase initial training program will help set up our franchise partners with all the knowledge they need to run a Smooth Body Contours.
OPERATIONAL SUPPORT
We will provide ongoing training and support in many areas, including unit operations, machine rentals, maintenance, customer-service techniques, product ordering, pricing guidelines, and administrative procedures.
MARKETING SUPPORT
Leverage our success. We will coordinate development of advertising materials and strategies, consumer marketing plans, and materials.
ONGOING BUSINESS DEVELOPMENT SUPPORT
We will provide our continued research methods and techniques to enhance unit-level profitability.
Financial Snapshot
FRANCHISE FEE: $30,000
ESTIMATED MINIMUM INITIAL INVESTMENT: $102,650 (with franchise fee)
ROYALTY FEE: 6% of Gross Sales
Are You Ready to Make a Difference in Your Future with

Smooth Body Contours?
To get started, please fill out the franchise form or visit our website www.smoothbodycontours.com
Details
| | |
| --- | --- |
| Contact Phone: | 978-886-7908 |
| Contact Email: | [email protected] |
| Contact Title: | Franchise Sales |
| Franchise Fee: | $30000 |
| Initial Investment: | $102,650 (with franchise fee) |
| Lead Email: | [email protected] |