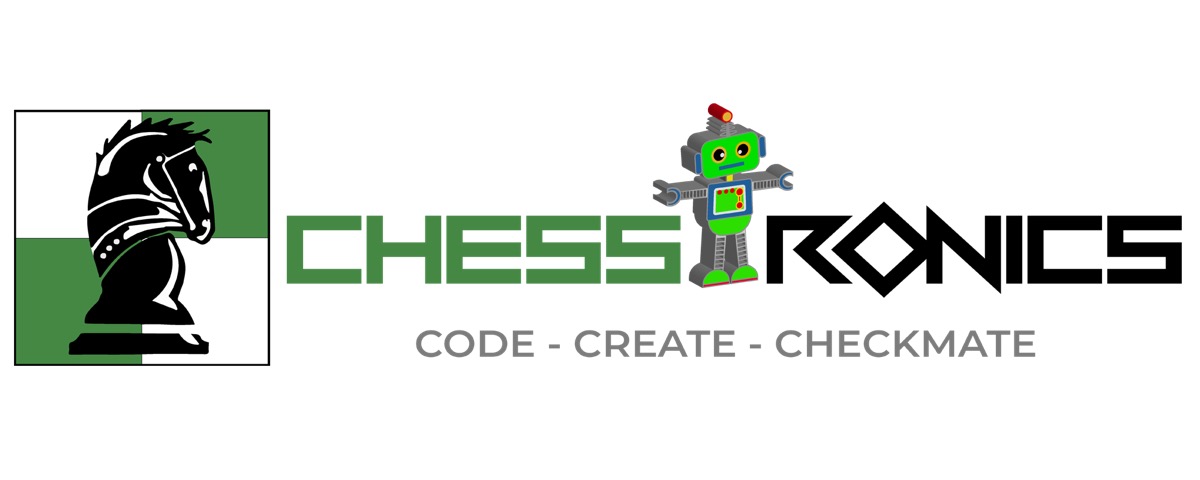 An Innovative and In-Demand Forward Thinking Franchise Concept That's Opening the Door to Profits and Personal Fulfillment!
A Groundbreaking Opportunity to Transform Lives and Invest in the Future of Education, a Billion Dollar Industry On The Rise
Are you ready to revolutionize the way children learn? Discover a cutting-edge opportunity with Chesstronics, where low overhead costs and an affordable initial investment combine to create a uniquely fulfilling franchise concept. Transform your passion for education into a profitable and in-demand business that's ready to win over families across the country. As a one-of-a-kind learning center, we bring together the captivating worlds of chess, memory enhancement, strategic thinking, and STEM curriculum. Get ready to be a part of incredible transformation as we empower young minds and lay the foundation for their future success!
Step into the rapidly expanding and highly lucrative industry of children's enrichment and education-based franchises, valued at $3.7 billion in 2022 and growing steadily each year. With the Chesstronics team by your side, you can tap into this thriving market. Today children and teenagers are increasingly moving from tech consumers to coders and this trend shows no signs of slowing down as robotics is a growing marketplace all around the world. Our impact extends beyond the classroom. As a Chesstronics franchisee, you'll have the flexibility to expand your offerings and tap into additional revenue streams. The possibilities for expansion and exponential growth are limitless!
The Chesstronics concept is universally applicable, making it a perfect fit for markets across the United States. With the consistently strong demand for high-quality educational programs, the Chesstronics franchise presents an opportunity for a substantial return on investment within a short timeframe. Offering professional services and measurable results means it's easy to build trust and brand recognition anywhere! Our patented chess curriculum sets us apart, combining historical chess, cutting-edge coding, and future-forward robotics, including VEX IQ Robotics and STEM Robotics, all seamlessly integrated into a single program.
Unlock a whole new world of possibilities where children engage in exciting chess battles, delve into the realms of robotics and coding, and enhance their cognitive abilities. At Chesstronics, we offer an array of options for children to immerse themselves in fun and intensive training experiences. At Chesstronics, we firmly believe that our model delivers unparalleled value and we're confident that your investment in a Chesstronics franchise will leave a lasting impact on the lives of children in your community. Our tight-knit support and training model ensures that you have the tools and knowledge to build the business of your dreams!
Now is the time to set off on a rewarding journey to shape young minds and build a successful business. Don't miss the opportunity to join a growing network, national brand, and forward-thinking concept in an expanding industry!
Turn Your Passion for Education into a Profitable Franchise
Investing in the Chesstronics franchise opportunity is a rare chance to be a part of an educational revolution. By joining our franchise family, you not only embark on a profitable business venture but also make a profound impact on children's lives. With a proven and adaptable model, low overhead, and the potential for significant returns on investment, Chesstronics provides the perfect platform for success. As society increasingly values critical thinking, strategic skills, and technological literacy, our franchise empowers you to fulfill the growing demand for high-quality educational programs.
Proof of Success: Chesstronics already operates a successful location making it easy for potential franchisees to understand how the concept works so well firsthand.
Profitable Model: With low overhead and startup costs, Chesstronics offers a business model that yields impressive returns for a compelling and marketable opportunity.
Simple Operations: The Chesstronics model is designed for operational simplicity with a straightforward structure so franchisees can quickly become successful.
Growth Opportunity: Chesstronics is prime to expand quickly in almost any market across the country presenting abundant growth opportunities for franchisees.
In-Demand Concept: The child education industry is recessionresistant and rapidly expanding. We specialize in chess, VEX IQ and STEM Robotics, and coding, filling a unique niche.
Teachable Systems: Chesstronics provides a user-friendly operating system that can be easily learned by motivated individuals regardless of previous career experience.
Calling All Visionary Educators and Innovators
Potential Chesstronics franchise owners should be great communicators who are passionate about education and business savvy. Franchisees don't need to be prominent chess professionals but they should have a basic understanding of the STEM fields!
We want to partner with go-getters who have the following qualities:
An entrepreneurial spirit
Sales and customer service skills
Some educational background
A serious interest in our brand
Tactical Support to Achieve Success Together
At Chesstronics, we take pride in the unwavering support we offer to our franchisees throughout their entrepreneurial journey. From the moment you join our franchise family, we provide comprehensive operational guidance, ensuring you have the knowledge and tools to thrive. With Chesstronics, you're never alone! We are here to guide, empower, and celebrate your success as a valued member of our franchise team every step of the way.
Operational Guidance: Receive ongoing training and support from the Chesstronics team in customer service strategies, product ordering, pricing guidelines, and administrative procedures.
Site Selection Assistance: We provide clear guidelines to help find the right location in prime territory for your Chesstronics franchise, setting the stage for success from the start.
Marketing Expertise: Benefit from our collective strength as Chesstronics develops advertising materials and consumer marketing plans to maintain brand consistency.
Purchasing Power: Enjoy the advantage of Chessstronics negotiating quantity discounts and securing cost savings by leveraging collective buying power to minimize costs.
Research and Development: We're committed to staying ahead of the curve. Chesstronics will continuously research innovative methods and techniques to maximize profitability.
Investment Snapshot
Franchise Fee: $35,000
Minimum Initial Investment: $92,000
Royalty Fee: 8% of Gross Sales
Local Advertising: 4% of Gross Sales
Corporate Marketing Fund: 1% of Gross Sales
It's Time To Make a Move!
We're offering an inspiring opportunity to invest in our proven and innovative concept! With a booming market, trusted brand, and streamlined operational systems, our team has created the perfect model for a successful future.
Take the first step toward becoming a part of the Chesstronics family by visiting our website today!
To get started, please fill out the franchise form.
Details
| | |
| --- | --- |
| Contact Phone: | 978-886-7908 |
| Contact Email: | [email protected] |
| Franchise Fee: | $35000 |
| Initial Investment: | Minimum Initial Investment: $92,000 |
| Lead Email: | [email protected] |
| Support Training: | Yes |