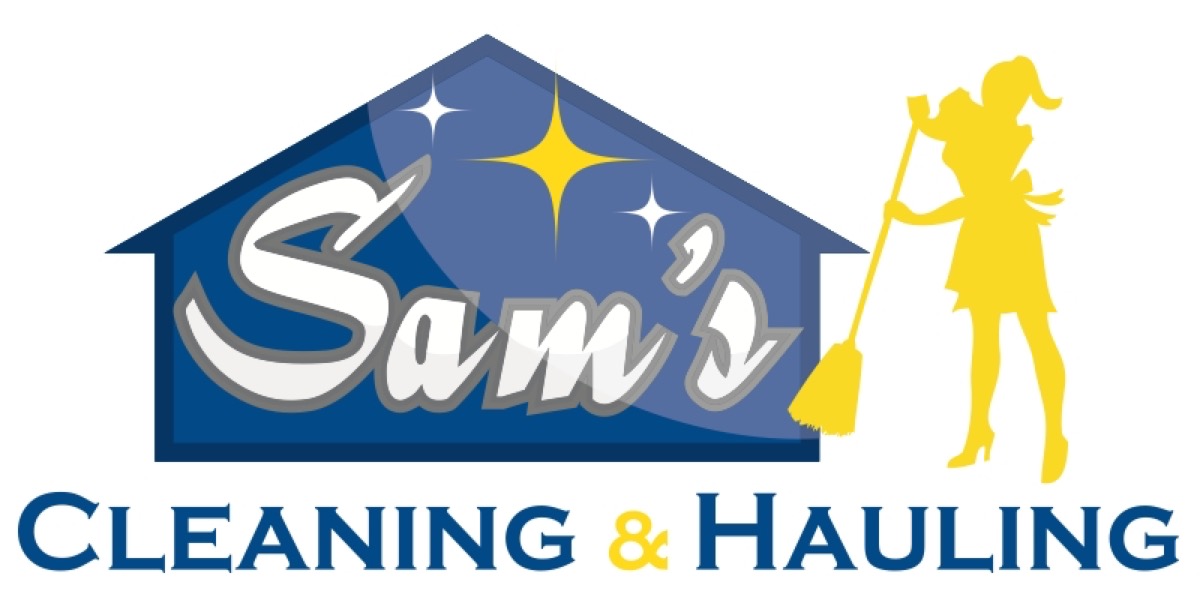 A SOLID BUSINESS CHOICE
Our mission at Sam's Hauling and Cleaning is to be a one-stop-shop for all cleaning and hauling services.
Since our inception in 2011, owner Amjad Mahtaseb has established an efficient business model and streamlined processes that have ensured our differentiation within the industry. Amidst cleaning companies that lack integrity, our goal is to do the job properly the first time, combining junk hauling with our wide range of cleaning services.
Targeted towards prospective homebuyers and sellers, as well as business owners, we have carved a solid niche for ourselves within our current markets and are now expanding our stretch throughout the U.S. through an exciting franchise launch!
PERFECTED AND PROVEN
The Sam's Cleaning & Hauling concept is one that relies on consistency, accountability and a dedication to service through a territory-based service structure. Our clients have come to know and love our hourly cleaning services. Our staff is highly-trained in best cleaning practices and strives for 100% satisfaction every time. Our services include:
Home Cleaning
Deep Cleaning
Move-Out/Move-In Cleaning
Hauling & Junk Removal
Carpet Cleaning
Commercial Cleaning
Organizing
Tile Cleaning
Pressure Washing
Window Cleaning
Packing & Unpacking
Downsizing & Relocation Services
Empty Nesters
We are standouts within the franchise marketplace offering franchise buyers a turnkey operation that has every detail dialed in. For over eight years, clients have reaped the benefits of the Sam's Hauling and Cleaning perfected services. Now, franchise buyers can experience a dependable business model that is proven, reliable, and profitable.
QUALIFIERS FOR OUR TEAM
At Sam's Hauling and Cleaning, we want the very best to jump aboard our team. The following qualifiers indicate that we are a good fit for one another:
Strong Customer Service Abilities
Our model is successful due to our dedication to 100% customer satisfaction every job. People great with people will do best within our concept, driven to listen and successfully please every client.
Professionalism and Respect
The nature of the business calls for respect within the homes and businesses of client. Candidates must be professional, technical, and motivated.
High Personal Standards
Integrity, excellence, and honesty must be the foundation in all you do under the Sam's Hauling and Cleaning brand. Our reputation and continued growth demands high personal standards at all times.
Time Management
Our business stays busy during the week, needing a detail-oriented leader who can maintain the schedule for all aspects of the business. Efficiency and timeliness are vital.
Financial Requirements
We need franchise buyers who can meet our minimum financial requirements. Ideally, an average of $66,730 in investment capital (cash) in needed to account for working capital, start-up costs, marketing dollars, and initial franchise fees.
PROFESSIONAL SUPPORT
We believe in setting up our franchisees for success at the very beginning and throughout the life of their Sam's Cleaning and Hauling venture. Our franchise offering has the following perks:
Exclusive Territory
Accounting for level of competition and other factors, we offer you an exclusive territory that includes a population of between 50,000 to 100,000 people in the MSA.
Comprehensive Training Program
Training takes place within 2 phases. Phase 1 includes everything you need to know to operate your business, including sales strategies, operational know-how, and on-the-job training.
Operational Support
We work alongside you in several areas pertaining to operations, including customer-service techniques, product ordering, suggested pricing guidelines and administrative procedures.
Marketing Strategies
We supply you with marketing plans to use at the local and regional level, as well as coordinate advertising and strategies for the benefit of the entire franchise network. We also provide franchisees with collateral designs and materials to be printed in their respective territories.
Purchasing Perks
We negotiate quantity discounts for your benefit, which may include various items such as supplies, flyers, brochures, and uniforms.
Other Areas of Support
We provide initial oversight for financial, legal, and accounting elements for our franchisees. Additionally, we strive to discover and research methods and techniques that will enhance unit-level profitability.
Field Support
For the first year, support staff will visit your franchise location monthly to ensure operational efficiency and quality control.
THE NUMBERS
Franchise Fee: $40,000
Royalty Fee: 8% of Gross Sales
Average Initial Investment: $85,965
THE NEXT STEP
Sam's Cleaning and Hauling is seeking the next franchisee to join our team! If you want to join a brand with sprawling market applicability, affordable start-up costs, and reasonable overhead, we would love to hear from you!
To get started, please fill out the franchise form or visit our website www.CleaningandHaulingFranchise.com
Details
| | |
| --- | --- |
| Contact Phone: | 978-886-7908 |
| Contact Email: | [email protected] |
| Contact Title: | Franchise Sales |
| Franchise Fee: | $40000 |
| Initial Investment: | $85,965 |
| Lead Email: | [email protected] |