Sanibel's Best Homemade Ice Cream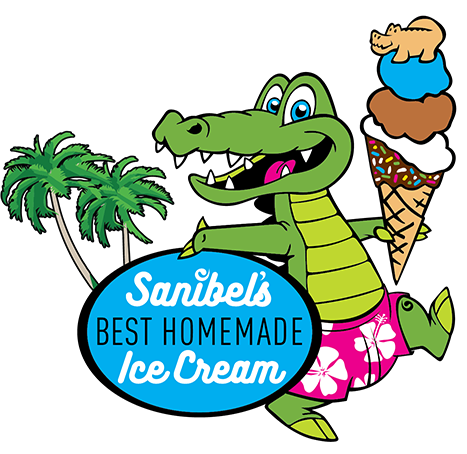 You'll Be Livin' the Dream with Your Own Sanibel's Best Homemade Ice Cream Franchise
I scream, you scream, we all scream for ice cream – especially when it's hand-crafted from only the finest fresh ingredients, and served in a colorful, fun, island-inspired atmosphere. With a well-established reputation for serving up great taste with unique presentation, Sanibel's Best Homemade Ice Cream presents a fantastic franchise opportunity in an evergreen food service market. Here are just a few of the things that set us apart:
Commitment to quality
By serving consistently great-tasting products made from high-quality ingredients, Sanibel's Best keeps customers coming back.
Unique presentation
Capitalizing on its semi-tropical prototype location, Sanibel's Best serves the feeling of sun and fun with every cup and cone.
Vibrant atmosphere
While maintaining a focus on quality products and flavors, Sanibel's Best provides an enhanced visual atmosphere that turns an ice cream purchase into a memorable experience.
Proven business model
Sanibel's Best has a successful operating prototype with simplified operational practices including the Clover Point of Sale system, strong growth, and brand recognition, all of which can be leveraged for future franchises.
Meet the Mother/Daughter Team with Ice Cream Dreams – and Extensive Industry Experience
Sanibel's Best Homemade Ice Cream owner, Laurie Verme, built her career in food service as a McDonald's franchisee in Long Island. Drawn to Florida, she achieved her dream to settle on Sanibel Island in 2017, where she was joined by her daughter, Alice.
Together, they have perfected their homemade ice cream recipes as well as gelato, sorbeto, and sherbet. With an emphasis on quality ingredients, unique presentation, catchy names and a fun, colorful, and scrupulously maintained atmosphere, the Sanibel's Best prototype location is an island favorite that keeps both visitors and locals coming back.
The commitment to quality, consistency and recognizable branding that created localized success makes it a strong offering in a popular franchise landscape.
We like to Think of This as a"Fun-chise" Opportunity
Do you love serving people? Want to work in a festive, energetic and friendly environment? Sanibel's Homemade Ice Cream is looking for franchisees like you! In addition to enthusiasm for our high-quality product, the ideal Sanibel's Best franchisee candidate will possess the following characteristics:
Good With Scheduling and Time Management
Food service is a fast-paced environment, so keeping the schedule put together efficiently and managing the timing of staffing and ordering inventory is critical to franchise success.
Company Culture "Buy-In"
Sanibel's Best is about more than just great-tasting ice cream; it's an entire food service experience. Franchisees must be passionate about the "fun" aspect of Sanibel's Best, and dedicated to delivering unsurpassed customer satisfaction.
General Business Acumen
It is important that a franchisee is able to understand and interpret the various accounting and business reports that are essential in properly managing the franchise. They must have a strong work ethic and should exhibit leadership qualities where they lead by example.
Sundae School, AKA Franchisee Training
Comprehensive and Ongoing Training
An extensive dual-phase initial training program will help set up our franchise partners with all the knowledge they need, as well as two sessions of two-day refresher training per year.
Operational Support
We are here to help you with unit operations, maintenance, customer-service techniques, product ordering, pricing guidelines, and administrative procedures.
Marketing Support
We worked hard to develop our recognizable brand, and will coordinate the development of advertising materials and consumer marketing plans to help our franchisees leverage it.
Ongoing Business Development Support
Unit-level profitability is our top priority for our franchise partners.
Serving up sweet treats and cool deals
Franchise fee: $25,000
Royalty fee: 6% of gross sales
Minimum initial investment including franchise fee & training: $223,600
Required local advertising expenditure: 3% of gross sales
Are You Ready to Scoop Up a Sanibel's Best Homemade Ice Cream franchise?
To get started, please fill out the franchise form or visit our website Sanibelsicecreamfranchise.com
Details
| | |
| --- | --- |
| Contact Phone: | 978-886-7908 |
| Contact Email: | [email protected] |
| Contact Title: | Franchise Sales |
| Franchise Fee: | $25000 |
| Initial Investment: | $223,600 (including franchise fee & training) |
| Lead Email: | [email protected] |