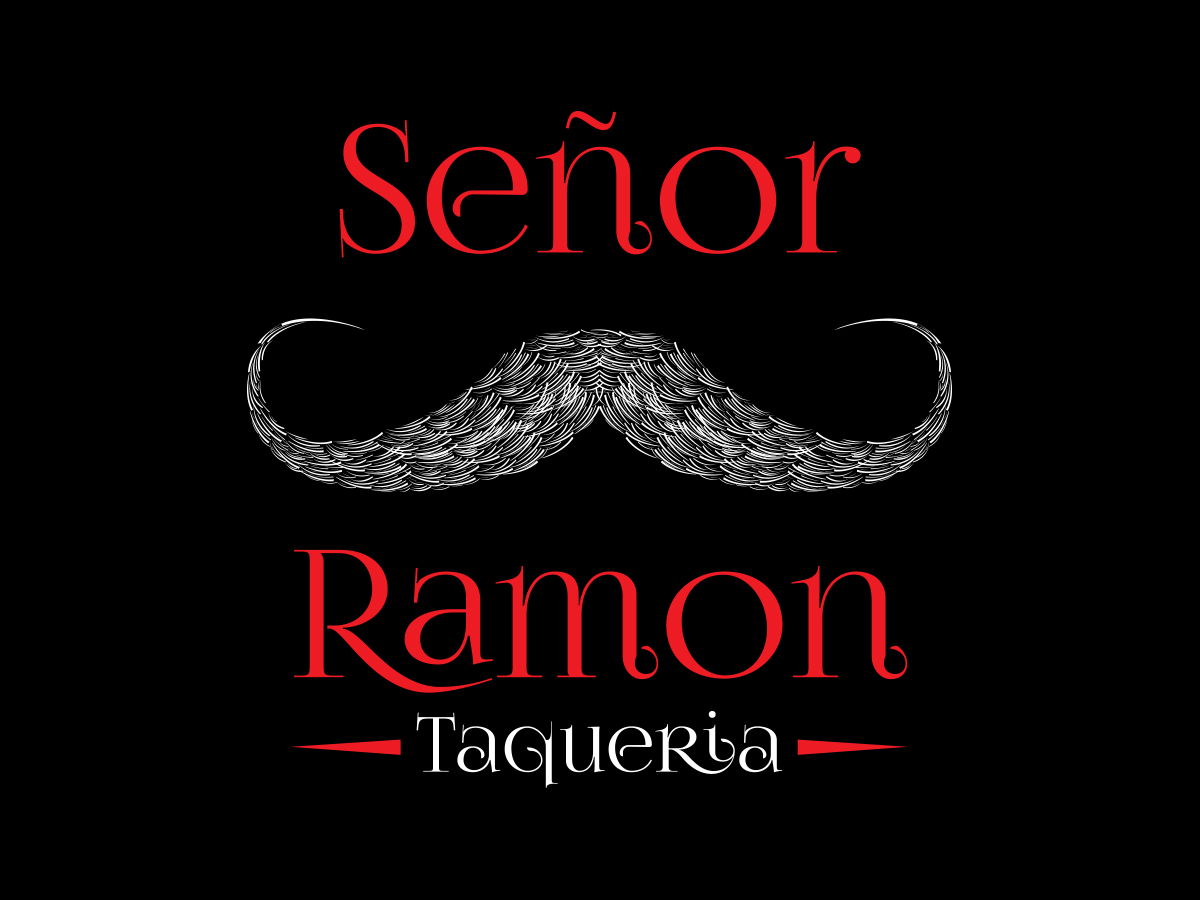 AN AUTHENTIC STREET FOOD EXPERIENCE IN A MODERN FAST-CASUAL FORMAT.
Experience the unique taste of Mexican street food in a fun atmosphere with a Senor Ramon Taqueria franchise! With flavorful antique homemade recipes and a price point of around $25 per ticket, the Senor Ramon concept appeals to multiple demographics by providing a quick, convenient and delicious meal that won't break the budget. In a competitive franchise landscape, Senor Ramon Taqueria offers a number of standout benefits:
Popular Menu Items and Brand Recognition
Capitalizing on current trends in food service, Senor Ramon Taqueria is well-known for authentic, specialty tacos, delivering a delicious take on the highly popular street food experience.
Proven Business Model
With five well-branded prototype locations in Virginia, Senor Ramon Taqueria's current operating locations provide a successful and replicable business model for future franchises.
Operationally Sound
The Senor Ramon Taqueria model is structured via proven best practices to allow for smooth day-to-day operation for an owner-operated business.
Profitable Business
With reasonable overhead and start-up cost for a business of this type, applicability in just about any market, and strong potential ROI, A Senor Ramon Taqueria franchise is a sound financial investment.
ABOUT THIS FRANCHISE
Fast-casual gets a fresh makeover with Senor Ramon Taqueria's popular and authentic Mexican street food – and provides the perfect franchise opportunity for energetic food service investors.
Senor Ramon Taqueria is the brainchild of experienced restaurateur and Argentina native, Damian Dajcz. Dajcz is well-known in the Leesburg, Virginia area for his consistently high-quality food creations and seamless business operations, including other successful food businesses. Founded in 2016, Senor Ramon Taqueria now has five prominent locations that specialize in an authentic Mexican street food experience in a fast-casual atmosphere. Fun, trendy, reasonably priced and exceedingly popular with consumers, Senor Ramon provides a turnkey operational business model focusing on a high-demand food service market.
FAST, FUN, AND FRESH
APPLIES TO MORE THAN JUST OUR FOOD.
The fast-casual food service business model requires both dedication and energy to deliver a consistently great experience that will keep customers coming back. The number one quality for a successful Senor Ramon Taqueria franchisee is commitment to serving great-tasting food in a pleasant environment and the ability to recognize and hire staff that exhibit these qualities as well. Aside from previous restaurant/hospitality experience, our ideal candidate will exhibit the following qualities:
Company Culture "Buy-in"
Senor Ramon Taqueria's success is based on fresh and quality foods, a welcoming setting, and a culture of courtesy and respect demonstrated by all employees. Customer service is king!
General Business Acumen
It is important that a franchisee be hard-working and detail-oriented, and able to understand and interpret the various accounting and business reports that are essential in properly managing the franchise.
Good with Timing and Schedule Management
The fast pace of Senor Ramon Taqueria requires efficient scheduling of staffing, product preparation, and inventory.
OUR EXPERIENCE IS YOUR OPPORTUNITY.
After years in the restaurant and hospitality industries, Senor Ramon Taqueria's management team has leveraged their extensive experience to help pave the way for franchisee success. This includes:
Comprehensive Training
Our dual-phase initial on-site training program empowers our franchise partners with all the knowledge they need to run a successful Senor Ramon's Taqueria franchise.
Operational Support
We will provide ongoing training and support in many areas, including unit operations, maintenance, customer-service techniques, bulk ordering, pricing guidelines, and administrative procedures.
Marketing Support
We will coordinate the development of advertising materials and strategies, and consumer marketing plans to help franchisees leverage our recognizable brand.
Ongoing Business Development Support
We will provide our continued research methods and techniques to enhance unit-level profitability.
LET'S "TACO" 'BOUT THE NUMBERS.
Franchise fee: $40,000
Min. initial investment: $160,475 (with franchise fee & training)
Royalty: 6% of gross sales
Required local advertising expenditure: 2% of gross sales
If you're an entrepreneur looking for fresh taste at a modern pace, all in a turn-key operational model, don't miss the chance to own a Senor Ramon Taqueria franchise!
To get started, please fill out the franchise form or visit our website www.senorramonfranchise.com
Details
| | |
| --- | --- |
| Contact Phone: | 978-886-7908 |
| Contact Email: | [email protected] |
| Contact Title: | Franchise Sales |
| Franchise Fee: | $40000 |
| Initial Investment: | $160,475 (with franchise fee & training) |
| Lead Email: | [email protected] |