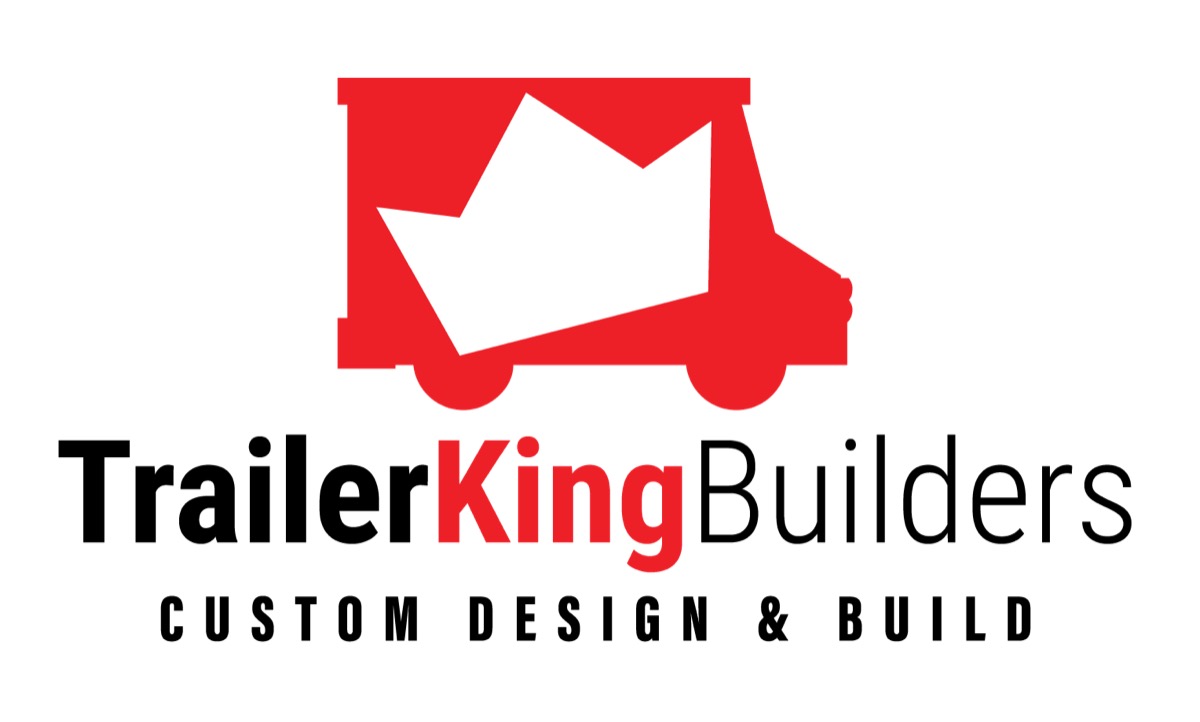 TURN DREAMS INTO REALITY
JOIN TRAILER KING BUILDERS FOR A PROFITABLE FRANCHISE OPPORTUNITY!
ONE-STOP SHOP FOR MOBILE FOOD VENTURES: CUSTOMIZE, RETROFIT, PROFIT!
Are you ready to embark on a lucrative journey into the booming world of mobile food trucks?
Trailer King Builders presents an extraordinary franchise opportunity designed for those with a passion for entrepreneurship and a hunger for success. Trailer King Builders is your gateway to the thriving billion-dollar industry of custom food trailers and trucks.
Why Choose a Trailer King Builders Franchise?
Trailer King Builders offers franchisees a plug-and-play business model that provides the essential systems, comprehensive training, and unwavering support you need to thrive in the industry. We've made it easy for you to step into this exciting market with a turnkey solution and a low investment advantage.
Our expertise goes beyond building custom food trailers from scratch. We retrofit service trucks into food trucks, convert existing trailers for new food uses, design captivating trailer and truck wraps, and handle all repairs and inspections. Trailer King Builders is a one-stop shop for trailer layout, design, equipment, and buildout. With years of experience under our belt, Trailer King Builders has refined a stellar reputation in the industry. We're known for delivering excellence in
every aspect of our customized food trailer and food truck services, now we are ready to share it with our franchise partners.
Trailer King Builders is a ground floor opportunity you don't want to miss – Your journey to business ownership starts now!
THE TRAILER KING BUILDERS DIFFERENCE PRESENTS ENDLESS OPPORTUNITIES
Trailer King Builders is more than a franchise; it's a gateway to business ownership, financial success, and a fulfilling career.
Discover why choosing Trailer King Builders as your franchise partner is a smart decision:
PROFITABILITY AT ITS CORE: Few franchises in the market can match the profitability of the Trailer King Builders model. We offer a strong potential return on investment for franchise owners, making your venture with us a truly rewarding one.
DIGITAL DOMINANCE: Trailer King Builders stands out in the digital landscape, commanding a strong online presence and an enthusiastic following. Our exceptional custom food trailers and comprehensive services have captured the attention of countless enthusiasts and entrepreneurs across various online platforms.
COMPETITIVE FRANCHISE SYSTEM: Our franchise system is designed for success. With Trailer King Builders, massive returns are possible within the growing mobile food industry.
CATERING TO GROWING TRENDS: The rising demand for food on the go, coupled with the increasing popularity of the mobile lifestyle, are major factors propelling our industry's growth. As a Trailer King Builders franchisee, you'll be at the forefront of this exciting wave.
VISUALIZE AND DESIGN: At Trailer King Builders, you won't just sell and assemble customized concession trailers – you'll help entrepreneurs realize their dreams of business ownership. We empower you to guide your clients in designing their ideal mobile kitchens and turning their dreams into reality
TRAILER KING BUILDERS FRANCHISE PARTNERS
To excel as a Trailer King Builders franchisee, we're actively seeking individuals who resonate with our brand's philosophy and values. We invite potential franchise partners who show the following traits and are eager to become vital members of our dynamic team:
Passion for entrepreneurship
Strong sales ability
Customer-centric focus
Organizational skills
DEDICATED SUPPORT FOR YOUR TRAILER KING BUILDERS FRANCHISE
Our team takes support seriously because we know that your success is at the heart of our franchise. That's why we offer a comprehensive, two-phase initial training program designed to equip our franchise partners with the knowledge and skills necessary to operate a successful Trailer King Builders franchise. From mastering our custom food trailer construction techniques to delivering exceptional customer service, we've got you covered.
ENSURING OPERATIONAL EXCELLENCE
Our ongoing training and guidance cover a wide spectrum, including seamless operational procedures, equipment maintenance, effective customer service strategies, efficient product sourcing, pricing optimization, and streamlined administrative processes.
MARKETING EXPERTISE
Harness the power of a recognized brand. We're committed to your success, which includes collaborating on the development of sophisticated advertising materials and innovative consumer marketing plans. With Trailer King Builders, you'll have access to a wealth of resources and strategies to effectively promote your franchise.
PROFITABILITY SIMPLIFIED
Let us handle the intricacies of boosting unit-level profitability. Our experienced corporate leadership team is dedicated to ongoing research and development, removing the guesswork from running a thriving Trailer King Builders franchise. With our guidance, you'll have the knowledge and tools to excel in the competitive custom food trailer industry and confidently achieve your business objectives.
INVESTMENT DETAILS
FRANCHISE FEE: $45,000
ESTIMATED MINIMUM INITIAL INVESTMENT: $152,417 (including the franchise fee)
ROYALTY FEE: 8% of Gross Sales
READY TO TAKE OWNERSHIP OF A TRAILER KING BUILDERS FRANCHISE?
To get started, please fill out the franchise form.